Regular price
$98.00
Sale price
$49.00
Unit price
per
Save $49.00
Sold out
Keep your furry friend cool for the summer!
The Pawezy® Cooling Mat made with eco-friendly technology provides energy free cooling for your furry friends during the hotter months! It requires no battery, refrigeration or water. The coolness is activated when gentle pressure is applied, so as soon as your furry friend sits on it they will feel the benefits.
The non-toxic gel interior is designed to provide cooling effects up to 10° lower than surrounding areas. Giving you a peace of mind knowing your pup will stay cool and content and reduce the chance of them overheating.
Product Details

The Pawezy® Cooling Mat is made using the highest quality non-toxic materials to keep your furry friend cool during the hotter months. Our innovative materials provide cooling up 10° lower than surrounding areas reducing the chance of overheating for your pet. The Pawezy® Cooling Mat offers up to 3 hours of cooling.

The eco-friendly technology provides energy free cooling, with no refrigeration or electricity required. making it safe for both your pet and the environment.

Benefits

Temperature Regulation: Cooling mats help regulate your dog's body temperature, preventing overheating and reducing the risk of heat-related illnesses.

Heat Stress Prevention: By providing a cooler surface to lie on, these mats minimize the risk of heat stress, which can be especially crucial for breeds prone to heat intolerance.

Paw Comfort: Hot surfaces can be uncomfortable or even burn your dog's paw pads. A cooling mat offers a soothing, safe spot for your pet to rest.

Improved Sleep Quality: Comfortable cooling can promote better sleep quality, as dogs won't be as restless due to discomfort from heat.

Relief for Senior Dogs: Older dogs can struggle more with temperature extremes. Cooling mats provide relief from joint discomfort and overheating, enhancing their overall well-being.
Size Guide

Size: Small: Length: 65cm x Width: 50cm

Suggested breeds:  (Small-Medium dogs) Pugs,Corgi, Maltese, Puppies, Shih tzu, Cavoodle, Dachshund, French Bulldog, Yorkshire.

Size: Large: Length: 120cm x Width: 75cm  

Suggested breeds: (Suitable for all dogs) Boxer, husky, Kelpie, Mastiff, Staffies, Labrador, Rotweller, Dalmatian,Greyhound, Great Dane, British Bulldog, Golden Retriever, German Shepherd.
Cleaning

Waterproof and soft exterior makes it super easy to clean; just wipe the surface with a damp sponge or cloth, and you're good to go.

Please note: Do not machine wash, do not dry clean and keep out of direct sunlight.
Shipping Info

We use Australia Post for most of our deliveries. You can expect your parcel within 3-7 business days with Standard Shipping and 1-3 business days with Express.
View full details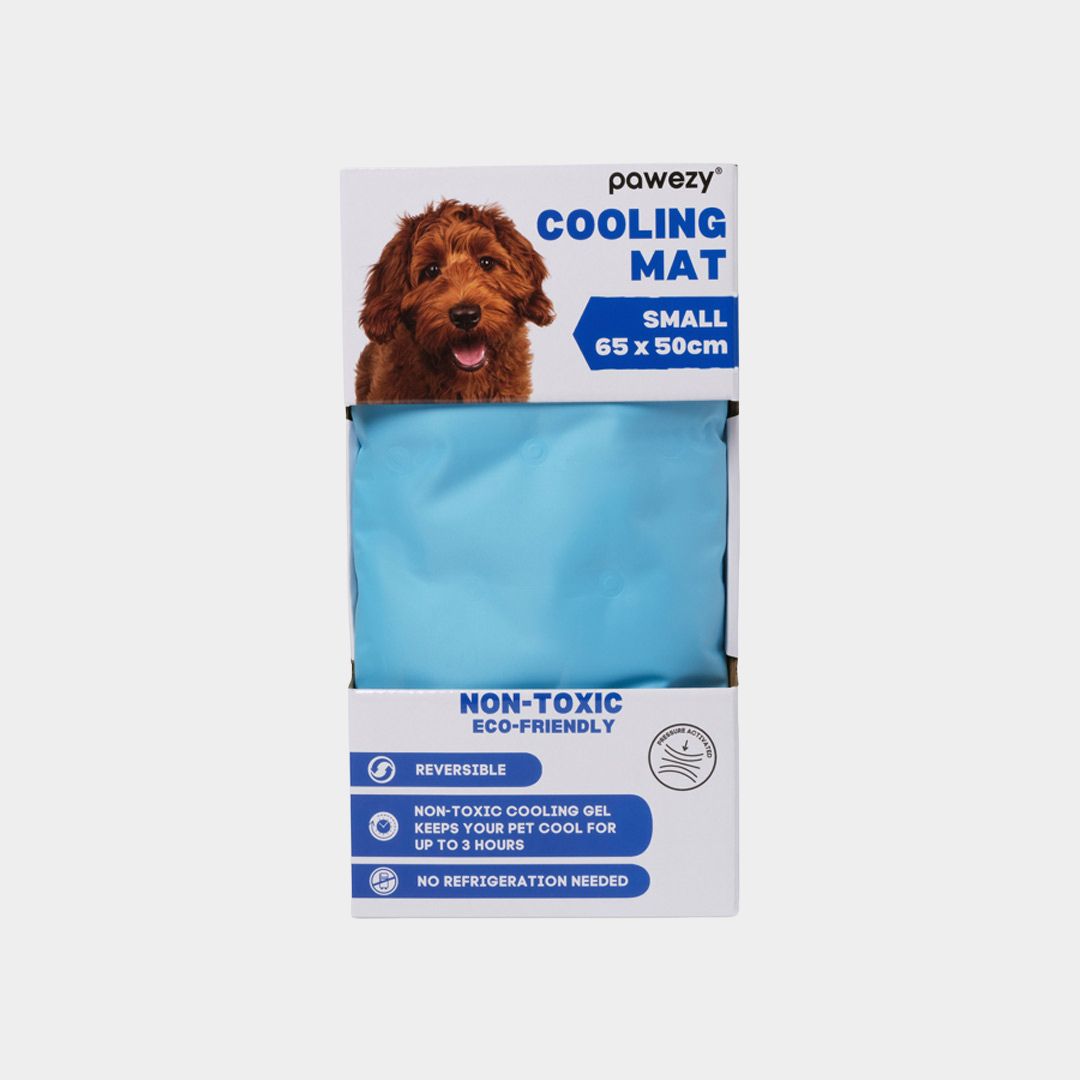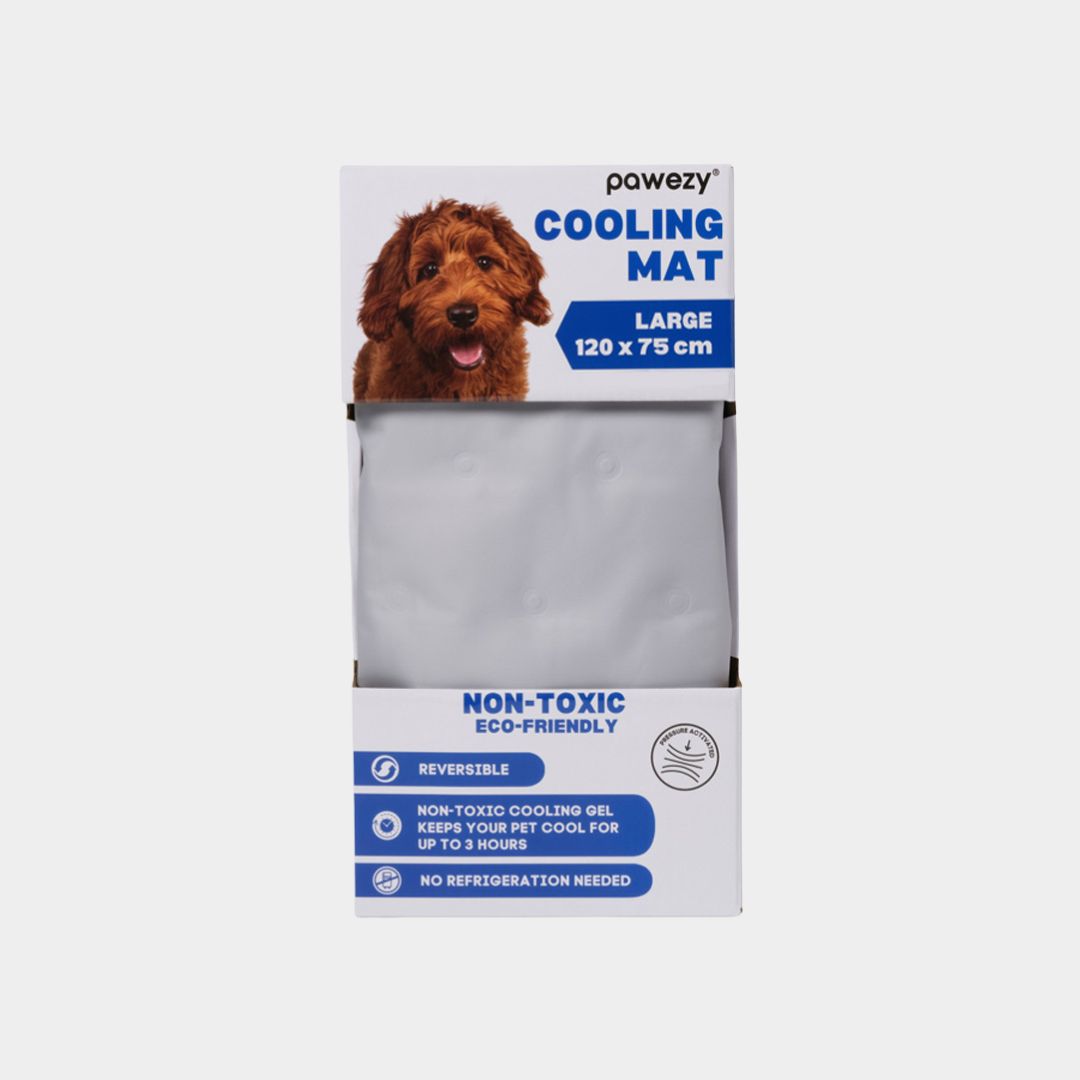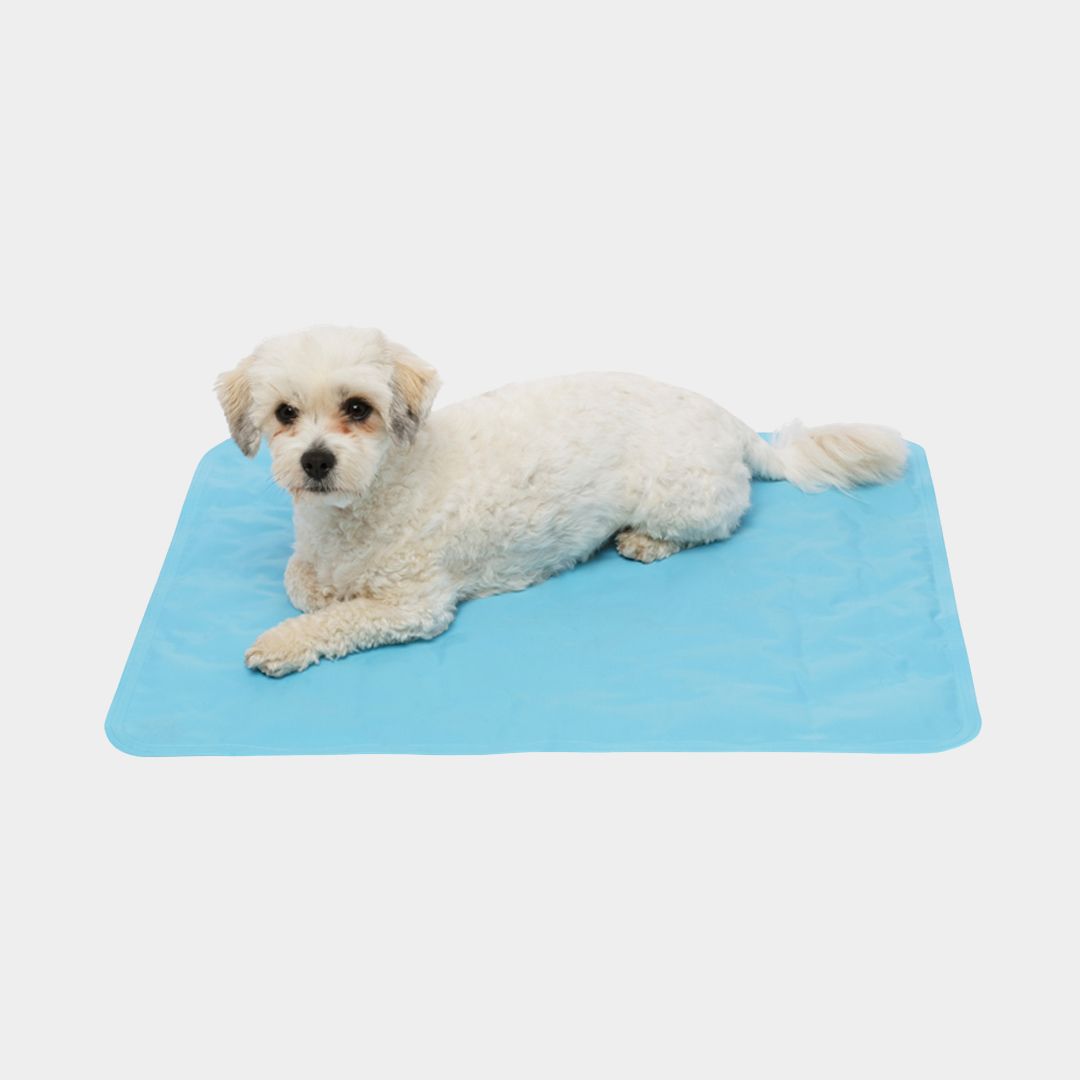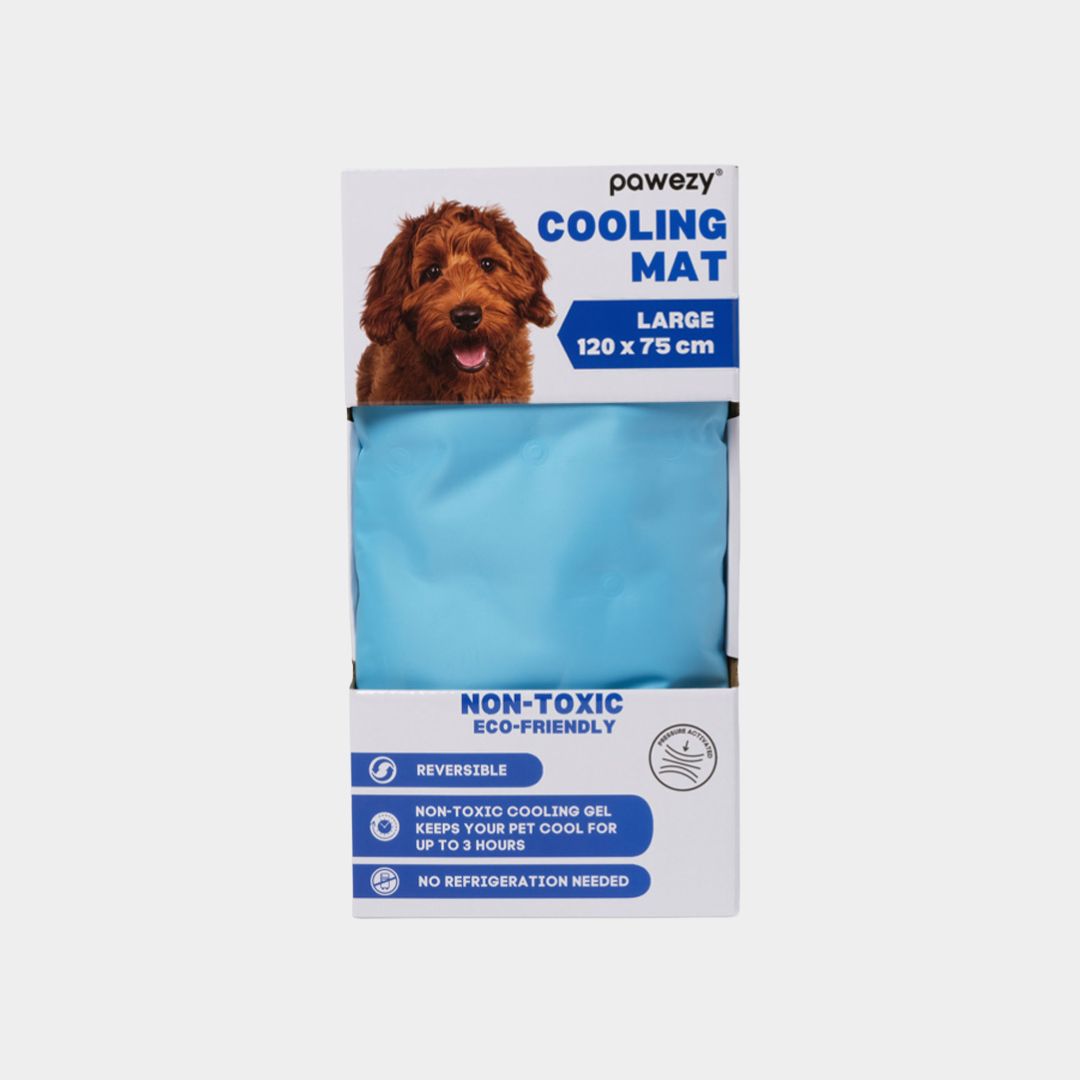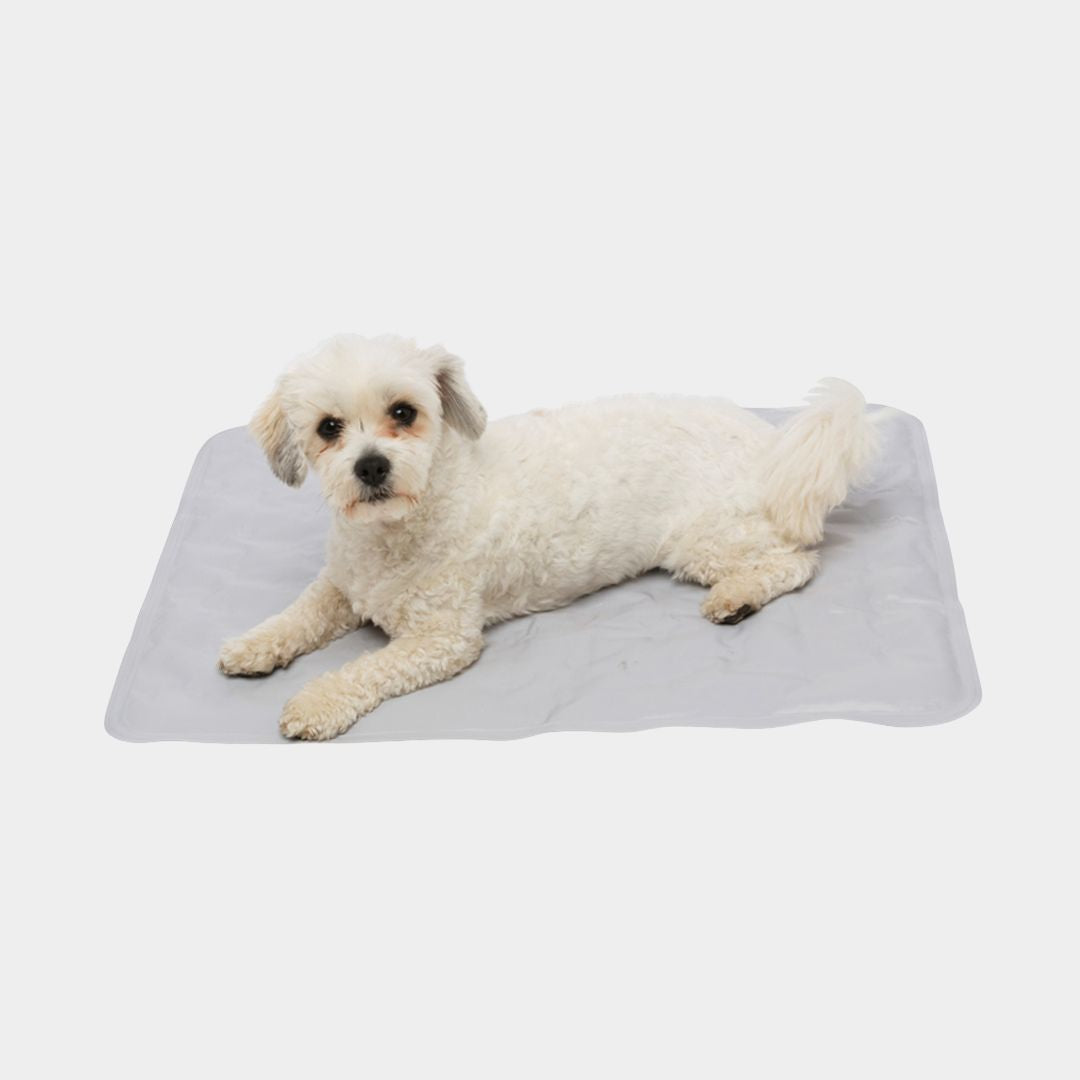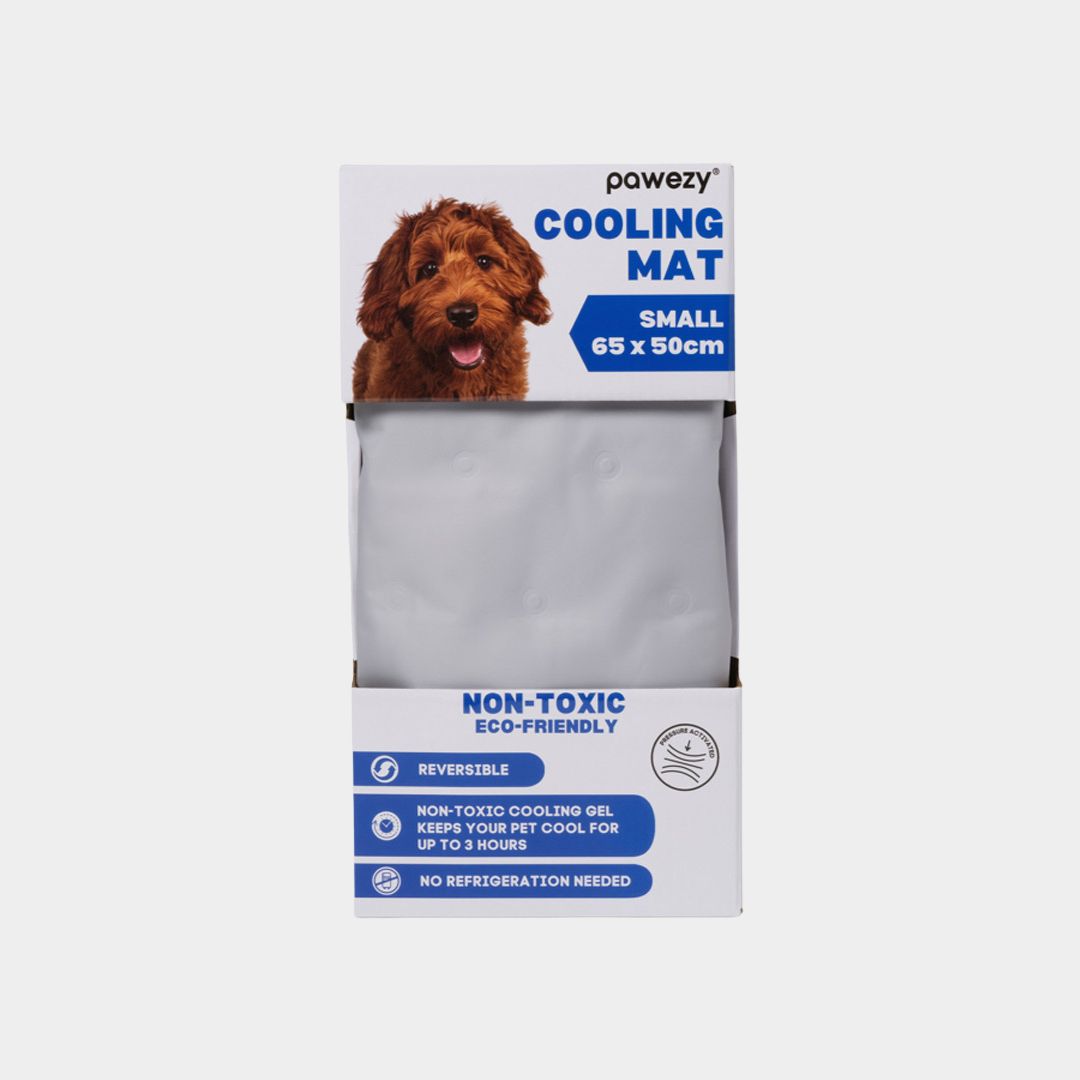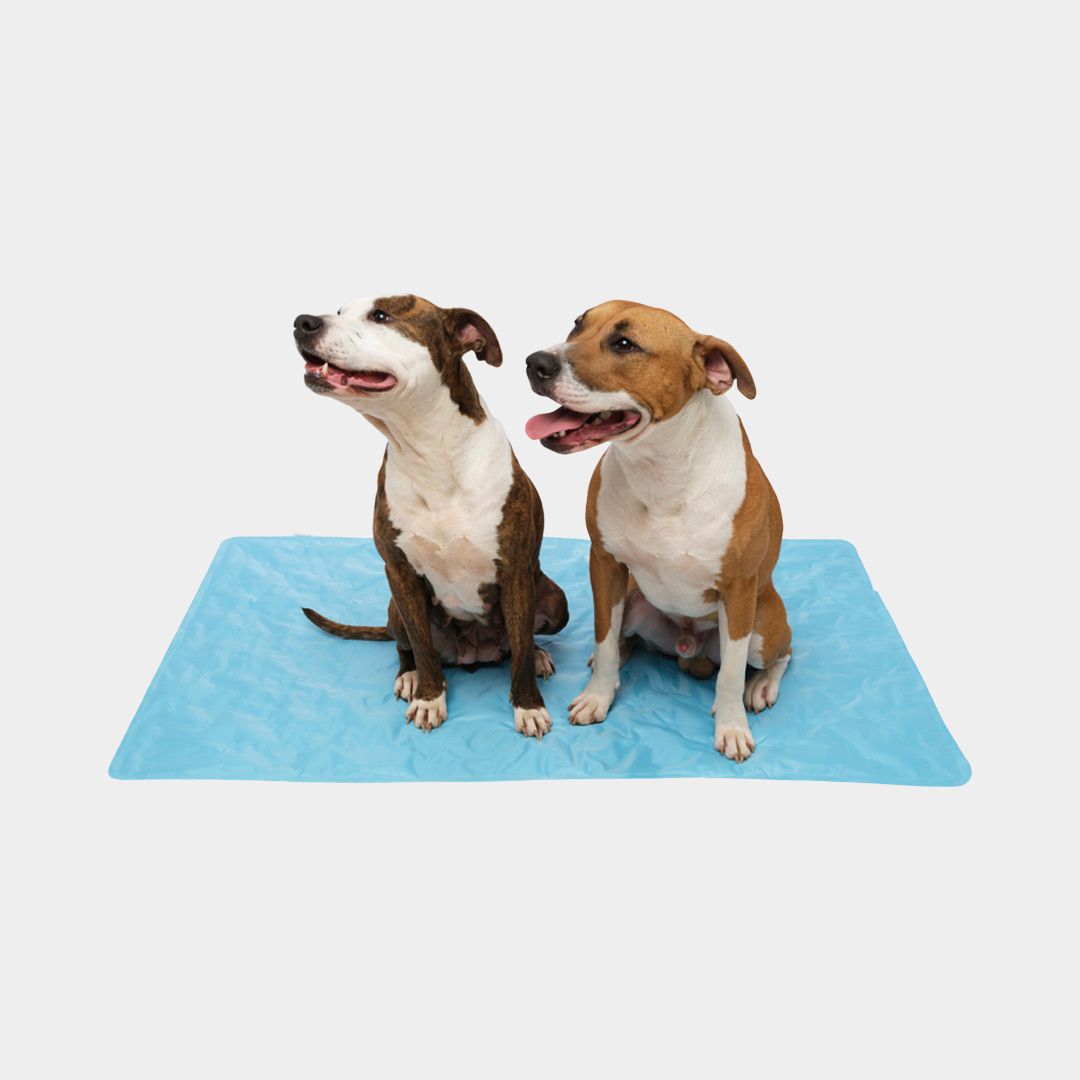 Free Shipping On Orders Over $20

+ Returns

Over 200k+ Happy Customers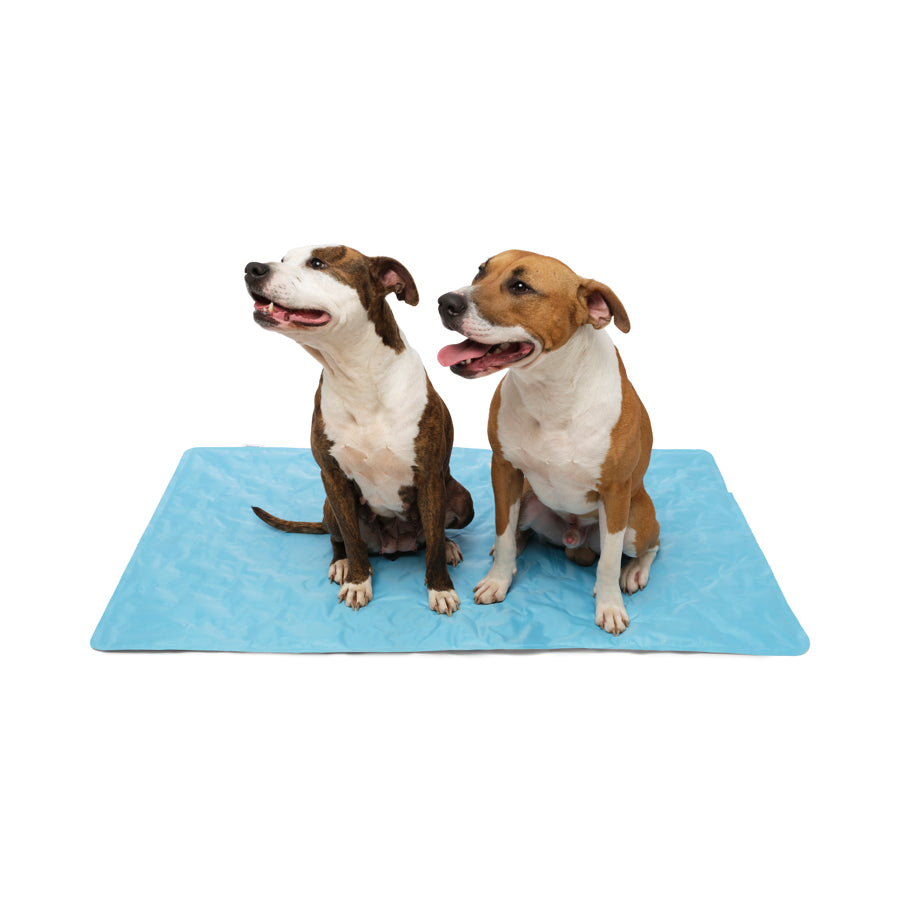 WHY BUY FROM US?
FREE 30 day, no hassle returns for all Australian orders: it's part of our Pawezy 100% satisfaction guarantee to ensure an exceptional experience for you.
We only use the highest quality materials: We pride ourselves on sourcing the finest materials from around the globe to ensure that your pup receives the best. This guarantees a comfortable, durable, and reliable experience for your furry friend.
100% AUSTRALIAN OWNED

Sent with care from our state of the art Sydney fulfilment centre.

30 DAY HASSLE FREE RETURNS

Secure and Worry-Free.

Our 30-Day Risk-Free Guarantee.

24 HOUR CUSTOMER SERVICE

We are available 7 days a week

support@pawezy.com.au